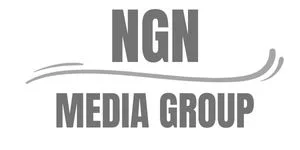 We desire to live in a world where people are at peace with one another and the environment. We want to be the spark for that coming together.
Home appliances provide great comfort to you. However, machines start to malfunction and show errors after some usage. Don't give up if you find yourself in this circumstance. Most error codes on major appliances resolve issues with a little troubleshooting.
The solution will often be as simple as resetting or adjusting the appliance. If you're still stumped, we can help you, and you may find the error code for your machine here on our website. With hard work and effort, you should be able to have your appliance fully up and running in no time.
Find Error Code is a reputable error code provider firm. It went online on January 1, 2019. The main challenges are fault code and a problem-solving blog. We've written articles to address your concerns.
Since there are many different brands of home appliances, it can be challenging to know how to deal with everyday problems. That's why we've put together handy guides containing information on what error code to look out for, along with helpful troubleshooting tips. Keep reading to learn more!
That said, not every new model is created equal regarding Home Appliance Error Codes. The fault codes differ from appliance to appliance, and each covers valuable information necessary to handle the issues. From which models are worth your time and money to what causes them and how to avoid them coming up in the future.
We cover all the necessary information to troubleshoot your appliance, from washers and dryers to refrigerators and ovens. And if you can't find the error code, we can always help you get a replacement part or repair.
Our experienced staff is committed to offering high-quality error code services, and we always go above and beyond to guarantee that our customers are satisfied.
So, if you require assistance, please do not hesitate to contact us. We're here to help you get your appliance in this situation. Why? Because we give you information related to the error codes.
You can also reach out to us via our contact page. Moreover, you can leave a comment or use the question-and-answer section to ask us questions. We are investigating issue codes for you. By visiting our website, you can get up-to-date information.